Types of cycle lane
The City Centre West cycle route includes two types of cycle lane: one-way and bidirectional.
One-way segregated cycle lane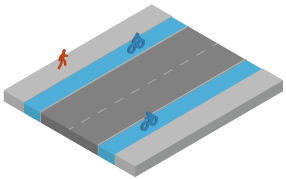 One-way lanes go in the same direction as traffic, with one on each side of the road. They can be a painted strip, a stepped lane, or a kerb-segregated lane.
Bidirectional cycle lanes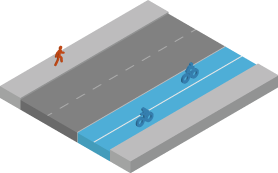 A bidirectional cycle lane has people on bikes going in two directions on one side of the road. They are separated from motorised traffic by a kerb and a minimum 4m width.
Stepped cycle lanes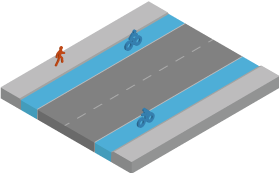 Stepped (or 'hybrid') cycle lanes are raised above the rest of the carriageway and clearly separated from it by a kerb, with a further kerb between the cycle lane and the footway.