Schools
Cardiff Council has a vision by 2030 to change the way people travel around the city and make radical changes to respond to the climate emergency, for clean air and to create safe and healthy communities.
As the Active Travel Schools team, we work with schools across Cardiff to support them in decreasing car journeys to school, and increasing active travel such as walking, cycling or scooting. It is the Council's aspiration for all schools in Cardiff to have an active travel plan in place by April 2022 and we work with school staff and school communities to do this.
How children in Cardiff
travel to school….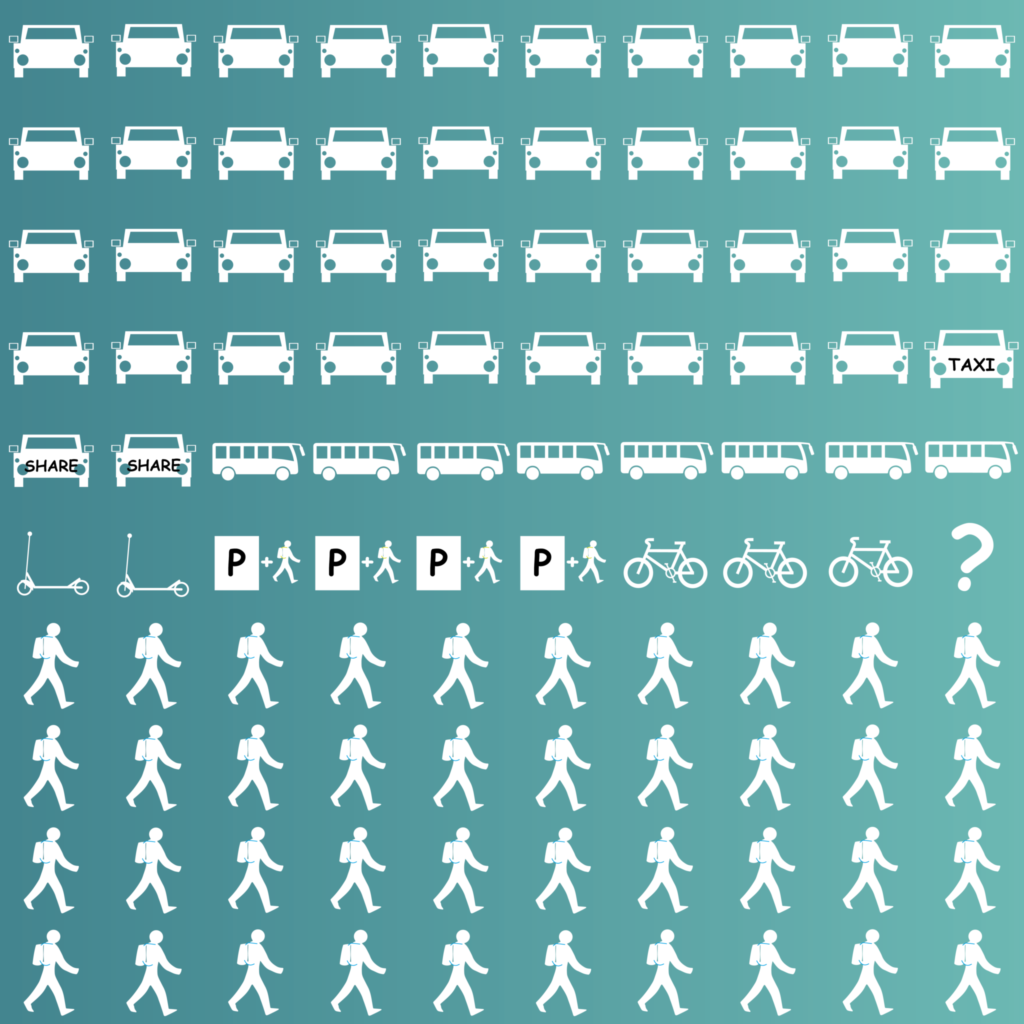 How children in Cardiff would
like to travel to school….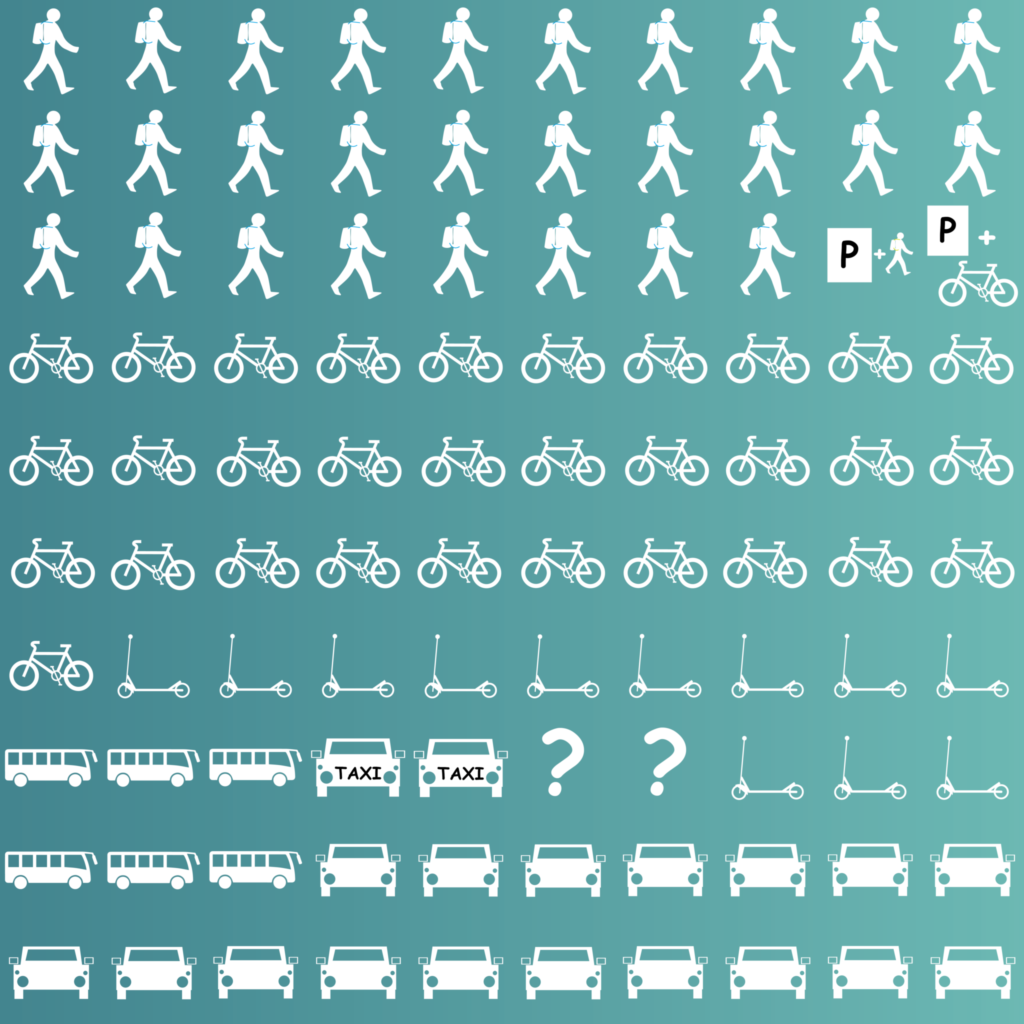 49% of pupils in Cardiff travel actively to school, despite 73% wanting to.
Only 3% of Cardiff pupils cycle to school, despite 32% wanting to!
Don't just take our word for it, here are some families who love travelling actively to school. Read on to find out why they love it…..
Click on the links below to take a closer look