City Centre West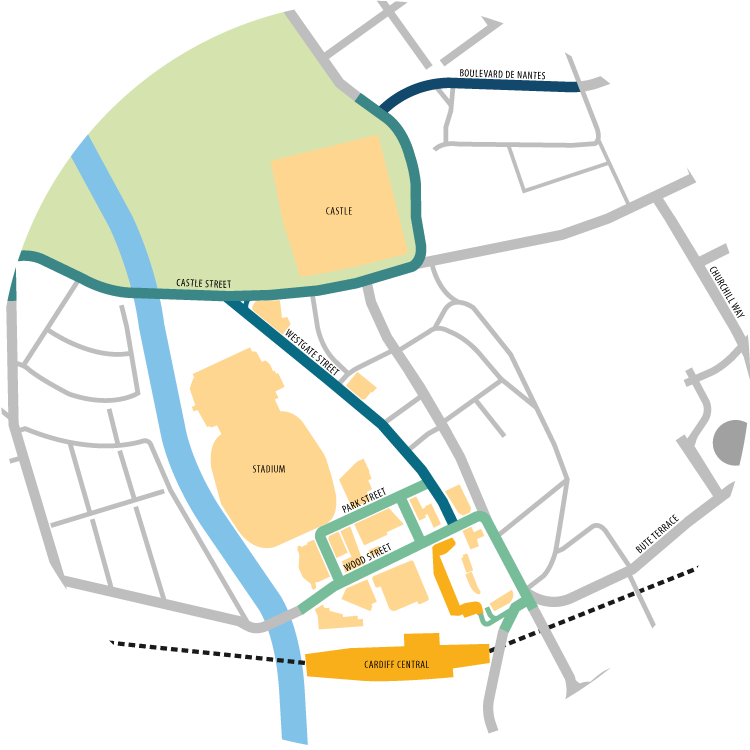 Cardiff Council have undertaken a review of City Centre transport in order to identify where improvements to infrastructure can be made. The City Centre currently has issues of congestion and poor air quality due to high numbers of vehicles travelling through the City. An effective way of tackling these problems is to create more opportunities for people to walk, cycle or use public transport.
We have developed proposals for improvements to sustainable transport across the City Centre to improve connections between communities and major destinations, and to make the City Centre a more attractive place to live, work, shop and spend time.
This engagement pack relates to the City Centre West Transport Improvement Project, which covers the West side of the City Centre including Central Square, Westgate Street and Castle Street. There are a number of ways in which you can comment on the proposals.
We are aiming to align the City Centre West project with the opening of the new interchange at Central Square and a programme to address the existing air quality problem in the City Centre. The project will introduce changes to key routes within the City Centre, and these will be implemented in phases to minimise disruption.